EVS Academic Advising
Here you'll find useful information to prepare you for academic advising as an EVS student.
EVS Program Office Contact Information
Department Advising Office Locations
---
EVS Advising Process
When you enter the EVS Program (while your major is listed as "EVS-Entry"), you can be advised by the
EVS Program Office or in your college's advising office (see below).
After declaring your track you will begin working mostly with your college's advising office, as they will be the office that ultimately sees you through to graduation.
---
EVS Program Office Contact Information
Jeff Hallock

EVS Program Advising Coordinator
JGB 2.108C, Holland Family Student Center
Email: jeff.hallock@jsg.utexas.edu
Phone: (512) 232-4545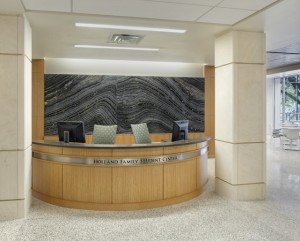 Meetings with the EVS Program Advising Coordinator are available by appointment. You can make an appointment to meet with the Advising Coordinator at the Student Center Front Desk in JGB 2.102, or by calling (512) 232-4545.
Walk-in advising for quick questions and emergencies is also available on a weekly basis for declared EVS majors; please call the office for an updated walk-in hour schedule.
---
Department Advising Office Locations
School (Track)
EVS-Entry Advising
Track-Specific Advising
Natural Sciences (Biology)
First Year/Transfer Student Advising

WCH 1.106

(512) 471-3796 (website)

Biological Sciences Advising Center

NHB 2.206

(512) 471-4920 (website)

Liberal Arts (Geography)
Geography Advising

CLA 1.216

(512) 232-6344 (website

)

Geography Advising

CLA 1.216

(512) 232-6344 (website

)

Jackson School (Geology)
Geosciences Advising

JGB 2.108

(512) 232-4545 (website)

Geosciences Advising

 JGB 2.108

(512) 232-4545 (website

)
---
Types of Advising
Advising in the EVS Program Office typically falls into one of three categories:
1. General Advising includes everything from answering quick questions to helping you sort out a problem, including academic concerns and research options.
2. Registration Advising is a quick meeting to review your degree audit and discuss your courses for the coming semester. This type of advising is required to lift your "Advising Bar."

Prior to your Registration Advising, you should:
3. Strategic Advising is open to all EVS majors year-round except during Registration Advising periods and the first 12 class days of each semester. In Strategic Advising sessions, the advisor works with you to develop a plan to graduation – incorporating course selection, extracurricular opportunities,
and university programs and services – tailored to your academic/career interests and goals.
---
EVS Advising: Where to Start
Sometimes it can be confusing to know where to start when you have a question about your academic progress. While most advisors can answer most questions, you may want to use the chart below as a guide to where to ask first.
EVS Program Office:
Common EVS Coursework

including Sustaining a Planet, Introductory Field Seminar, Research Methods, and Senior Research Experience

Four-Year Planning

including study abroad opportunities

General Academic Stress

including formal and informal support options

EVS Track Selection and Declaration
College/Department Advising Offices:
Track-Specific Coursework

including the sequencing and availability of course options

Concurrent Enrollment and Maximum Hours

taking courses at UT and another school simultaneously, increasing allowed hours at UT

Withdrawals, Q-Drops, and Probation

including medical withdrawal

Track-Specific Honors Opportunities
---
Advising Expectations
In order to succeed in your academic career, it's important to be clear about what you can expect from your advisor and what your advisor, in turn, will expect from you.
What you Can Expect from Your Advisor:
What Your Advisor Will Expect from You:

Effective communication of degree requirements and direction to print and online resources for this information.
A mutually respectful environment that allows you to define and develop realistic personal, academic, and professional goals.
Encouragement to assume personal responsibility for your educational plans and goals.
Protection of the integrity of the university through enforcement of university policies.
Accessibility for advising discussions in person through scheduled appointments, or for brief questions by phone or email.
Direction toward campus resources for academic and personal support.
Privacy in accordance with UT Austin and federal guidelines.

Regular appointments each semester to review academic progress and plans.
Acceptance of personal responsibility for your decisions, your actions, and your inactions that affect your educational progress.
Preparation for advising appointments by reviewing your degree audits, formulating questions, and bringing any necessary materials.
Accountability for your degree requirements through the regular use of the Interactive Degree Audit.
Asking of questions where something is not clear or if you have a specific issue of concern.
Regular reading of EVS Program emails with information about upcoming academic and professional deadlines and opportunities.
Understanding of college programs, policies, and procedures.