123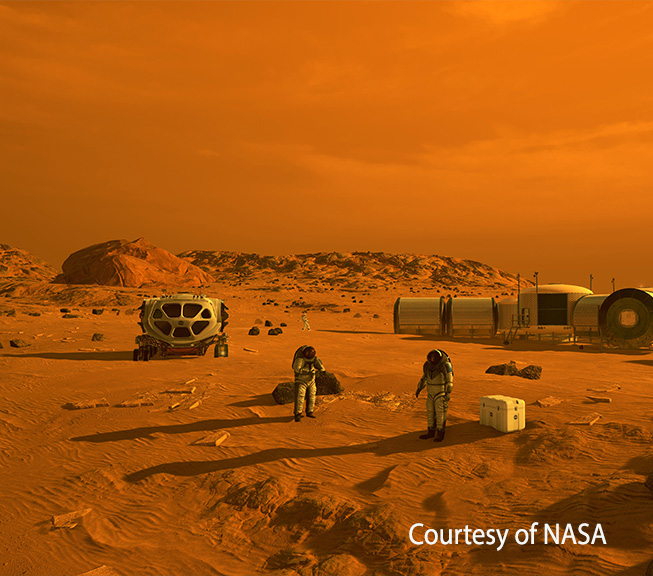 NASA's Next Mission to Mars: Searching for Life on the Red Planet
FEBRUARY 28, 2020
Dr. Tim Goudge
Assistant Professor, Jackson School of Geosciences
The University of Texas
REGISTER NOW
What is the talk about?
What is involved in selecting the perfect landing place for NASA's Mars 2020 rover mission? What is involved in getting there? What will we find? Dr. Tim Goudge shares what makes the Jezero Crater such a perfect location, with its amazing geological formations.

Hear the KUTX Eklektikos Interview! Dr. Tim Goudge and ESI Director, Dr. Jay Banner, visit KUTX's Eklektikos show to discuss the upcoming talk. Hear the interview here!
About our presenter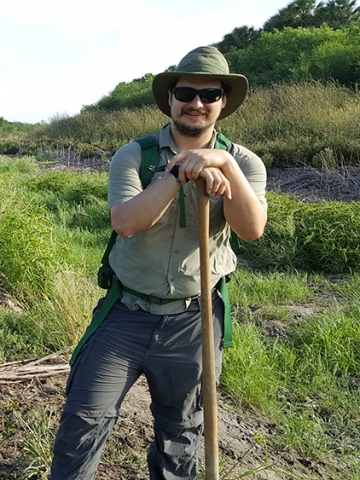 Dr. Tim Goudge
Tim Goudge grew up in Toronto and discovered his love of geology through childhood summers spent on the lakes and rivers of Northern Ontario. Dr. Goudge is now an Assistant Professor in the Jackson School of Geosciences at The University of Texas at Austin and a member of NASA's team for its next mission to Mars. His research focuses on reconstructing the ancient Martian surface environment from its sedimentary rock record.
Registration
This event requires registration. Click on the "Register Now" button to register. If the event is full you will join the waitlist and be notified if additional tickets become available.
REGISTER NOW
Schedule & Location
| Time | Event | Location |
| --- | --- | --- |
| 5:30-6:40 PM | Cool Activities | Hallways, Burdine Hall (BUR), UT Campus |
| 7:00-8:15 | Talk | Auditorium, Burdine Hall (BUR), UT Campus |
Parking & Directions
Burdine Hall (BUR), UT Campus
Burdine Hall (BUR) is located on 2505 University Avenue. Attendees should park at the 27th Street Garage (TSG), located at 109 W. 27th St. at the discounted rate of $4. Please read the detailed information here for parking options including buying discounted parking passes. From parking garage to event venue: Exit the garage on Wichita St. Walk south on Wichita St, crossing Dean Keeton St, and entering the Burdine Courtyard through the archway next to the Biomedical Engineering Building.