122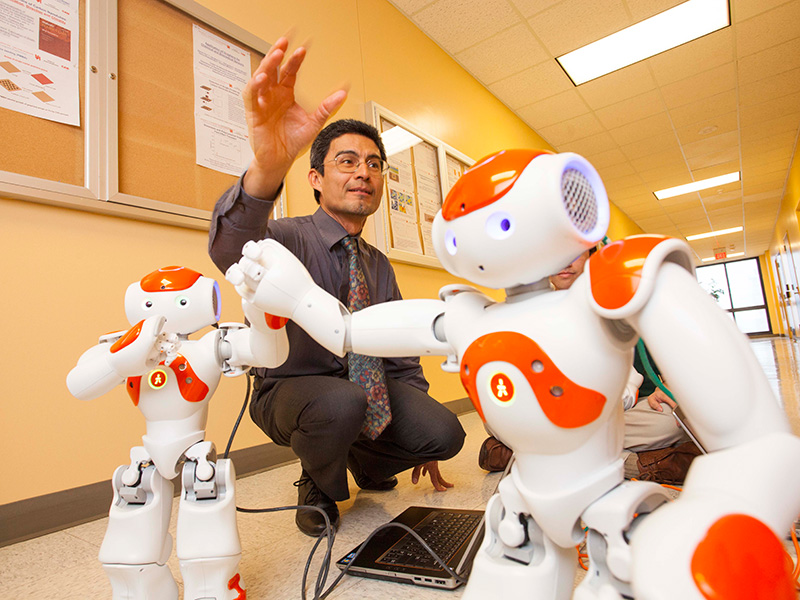 Robots Controlled By Your Mind
NOVEMBER 15, 2019
Dr. Jose Contreras-Vidal
Professor, Electrical & Computer Engineering
BRAIN Center, University of Houston
What is the talk about?
Can robots be controlled with only your mind? Dr. Contreras-Vidal shares his research in developing prosthetics and machine interfaces that can be completely controlled by a person's thoughts. He explores the secrets of the brain while using neuroscience and engineering to develop solutions that will help rehabilitate patients with mobility impairments. Registration opens three weeks prior to the event date.
About our presenter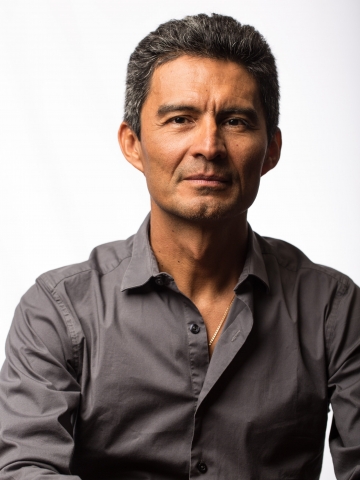 Dr. Jose Contreras-Vidal
Jose  Contreras-Vidal (IEEE Fellow), is a biomedical engineer and director of the BRAIN Center at the University of Houston, where he develops brain-machine interfaces and wearable exoskeletons to restore motor function in individuals with motor disabilities. His work at the nexus of art and science is opening new windows to study the neural basis of human creativity in children and adults while informing neural interfaces.
Registration
This event requires registration. Click on the "Register Now" button to register. If the event is full you will join the waitlist and be notified if additional tickets become available.
REGISTER NOW
Schedule & Location
| Time | Event | Location |
| --- | --- | --- |
| 5:30-6:40 PM | Cool Activities | Foyer, LBJ Auditorium, UT Campus |
| 7:00 - 8:15 PM | Talk | LBJ Auditorium, UT Campus |
Parking & Directions
LBJ Auditorium, UT Campus
The LBJ Auditorium is located on 2313 Red River Street. Attendees may park at San Jacinto Garage (SJG) at the discounted rate of $4. Please bring your parking ticket from the garage to the event. Parking staff will sell discounted parking passes from 5:30-7:30 p.m. Only cash and checks will be accepted. Metered parking is also available from 8:00 a.m. - 6:00 p.m. along Dean Keeton Street.