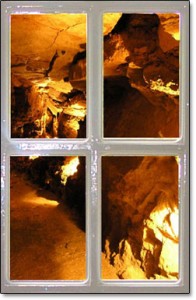 The Edwards Aquifer of central Texas is a critical resource that provides drinking water and recreation for residents.  Local caves in the aquifer are a common fieldtrip destination for K-12 classes. We  augment teaching materials and add creative, inquiry-based activities by utilizing the UT faculty's long-term cave and karst research projects. There is a wealth of extensive knowledge about central Texas caves, karst, and the Edwards Aquifer!
Explore the different areas:
---
Through UT's former UTOPIA program, ESI developed this cave resource. We hope you find it useful!