What is Hot Science - Cool Talks?
Hot Science - Cool Talks brings leading scientists and their research to you!
Why are Bees Important Pollinators?
What is pollination? Why is important and how do bees play an important role? Dr. Shalene Jha shares secrets about bees.
Is Climate Changing?
What is the difference between weather and climate? Is climate really changing?
The Amazing Mission to Pluto
Dr. Alan Stern shares the amazing journey more than 3 billion miles and ten years in the making, the New Horizons Mission.
Some Like It Hot, Hot, Hot
Primates and rainforests in West Texas? Dr. Christopher Kirk takes us back to a time when you would encounter curious primates in Texas.
Top 10 Healthcare Problems
Dr. Clay Johnston, Dean of the Dell Medical School, shares the list of top 10 problems with healthcare.
Is Climate Change Good or Bad?
Climate scientist and award winning communicator Dr. Katharine Hayhoe explains if climate change is good or bad and how it affects Texas.
How a Salamander Saved a City
Dr. David Hillis shares how the Barton Springs salamander was identified as an endangered species and its impact in Austin's economic development.
What Might Dinosaurs Sound Like?
Many people imagine dinosaurs as these giant lizards but how are birds and dinosaurs related? What did they sound like? Dr. Julia Clarke shares the secret lives of dinosaurs.
What is a Drone?
Drones have been all over the media as well as our imaginations. Dr. Todd Humphreys shares what's real and what's possible for these remarkable flying machines.
The Six Americas of Global Warming
Award winning communicator and climate scientist, Dr. Katharine Hayhoe discusses the "Six Americas of Global Warming".
Can We Tell What Dinosaurs Looked Like?
How are birds and dinosaurs related? How did they really looked like? Dr. Julia Clarke shares the secret lives of dinosaurs.
Upcoming Hot Science – Cool Talks event!
109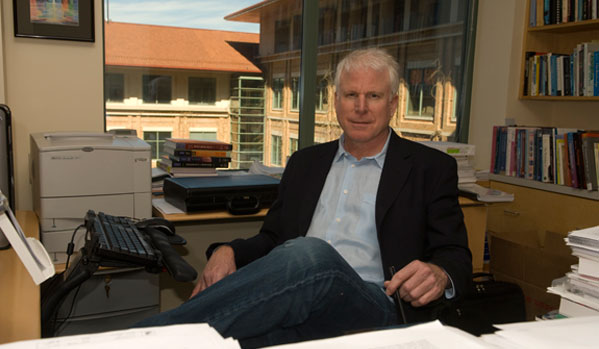 FRIDAY, OCTOBER 27, 2017
Dr. David Buss
Psychology Professor
The University of Texas at Austin
If we all want love, why is there so much conflict in our most cherished relationships? What is evolutionary psychology and how can it provide insights to human mating behavior? Dr. Buss shares insights on how conflict, competition, and manipulation pervade human mating. Dr. Buss is signing his newest book "The Evolution of Desire" from 5:45 - 6:30 during Cool Activities. The UT Coop will have books for sale at the signing.

Due to the content of this talk, we recommend it for high school seniors, college students and adults only.
110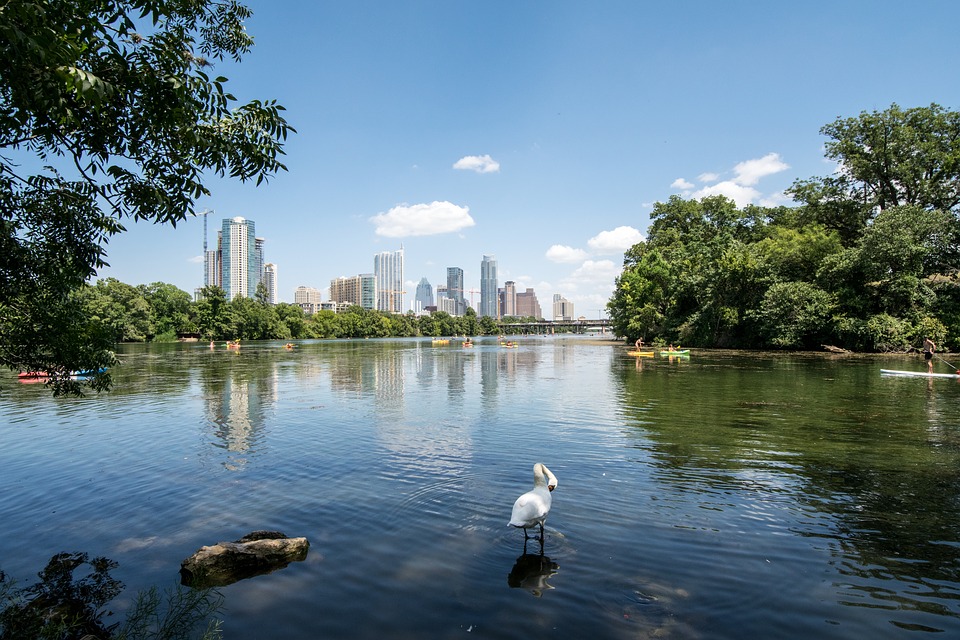 WEDNESDAY, NOVEMBER 29, 2017
Majora Carter, Urban Revitalization Strategist
Dr. Katharine Hayhoe, Director, Climate Science Center
Dr. Michael Webber, Deputy Director, Energy Institute
Evan Smith, CEO & co-founder, Texas Tribune (moderator)
Texas is a demographic and climatic hot spot. In the 21st century, our region is projected to undergo a doubling of its population and a shift to a more drought-prone climate. This poses synergistic challenges for our state's resources, economy, cities, and public health. 21st Century Texas is a lively discussion of Texas's challenges and potential solutions by leading experts in their fields.

Tickets now available. Read more about this special event here.
Support for Hot Science – Cool Talks is provided by