Hot Science
Learn about our compelling TV series and how you can help inspire the next generation of scientific leaders, Donate today at http://bit.ly/givehstv
Explore science wonders!
From lemurs, to coral reefs, dinosaurs to Mars, Hot Science - Cool Talks brings leading scientists and their research to you.
The Amazing Mission to Pluto
Dr. Alan Stern shares the amazing journey more than 3 billion miles and ten years in the making, the New Horizons Mission.
What is a Drone?
Drones have been all over the media as well as our imaginations. Dr. Todd Humphreys shares what's real and what's possible for these remarkable flying machines.
Why are Bees Important Pollinators?
What is pollination? Why is important and how do bees play an important role? Dr. Shalene Jha shares secrets about bees.
Top 10 Healthcare Problems
Dr. Clay Johnston, Dean of the Dell Medical School, shares the list of top 10 problems with healthcare.
What are lemurs like?
Discover the secrets behind these enigmatic animals with wide eye stares and amazing leaping abilities! Dr. Rebecca Lewis shares her research on the behavior, social relationships, and power in these unusual primates.
Lucy's Last Moments
What can Lucy's fossil tell us about her life and death? Dr. John Kappelman unravels the secrets behind a 3.2-million-year-old mystery.
Is Climate Changing?
What is the difference between weather and climate? Is climate really changing? Dr. Katharine Hayhoe shares insights about climate change.
Some Like It Hot, Hot, Hot
Primates and rainforests in West Texas? Dr. Christopher Kirk takes us back to a time when you would encounter curious primates in Texas.
Is Climate Change Good or Bad?
Climate scientist and award winning communicator Dr. Katharine Hayhoe explains if climate change is good or bad and how it affects Texas.
How a Salamander Saved a City
Dr. David Hillis shares how the Barton Springs salamander was identified as an endangered species and its impact in Austin's economic development.
What Might Dinosaurs Sound Like?
Many people imagine dinosaurs as these giant lizards but how are birds and dinosaurs related? What did they sound like? Dr. Julia Clarke shares the secret lives of dinosaurs.
Can We Tell What Dinosaurs Looked Like?
How are birds and dinosaurs related? What did they really look like? Dr. Julia Clarke shares the secret lives of dinosaurs.
108.1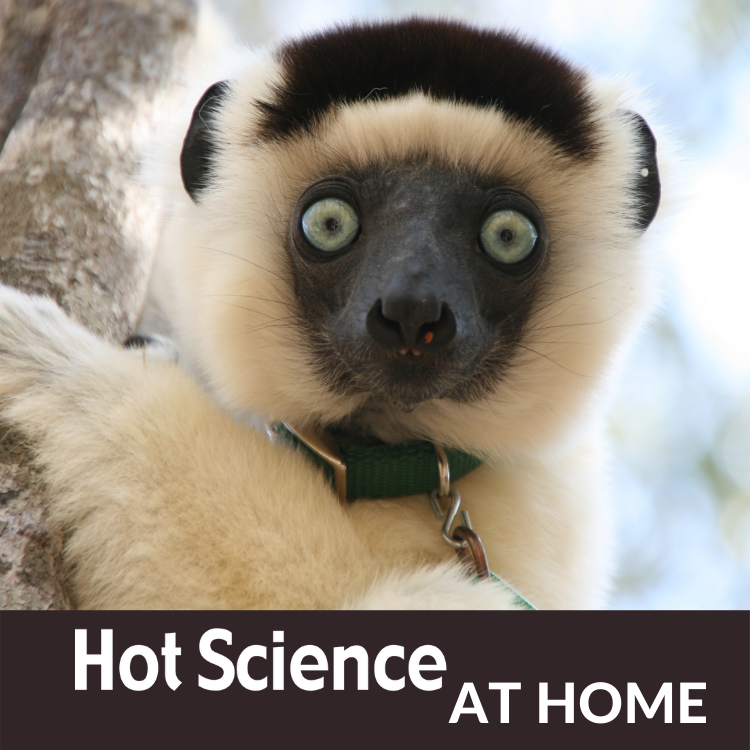 FRIDAY, SEPTEMBER 25, 2020
Dr. Rebecca Lewis
Anthropology Professor
The University of Texas at Austin
Madagascar, off the coast of Africa, is the land of lemurs. It is home to over 100 lemur species, including the "sifaka". Sifaka are unusual primates with crazy-eyed stares, amazing leaping abilities, and societies where females are at the top of the hierarchy. Join Rebecca Lewis as she talks about the unique challenges of fieldwork in Madagascar and shares her research about lemurs. Register for the livestream today!