11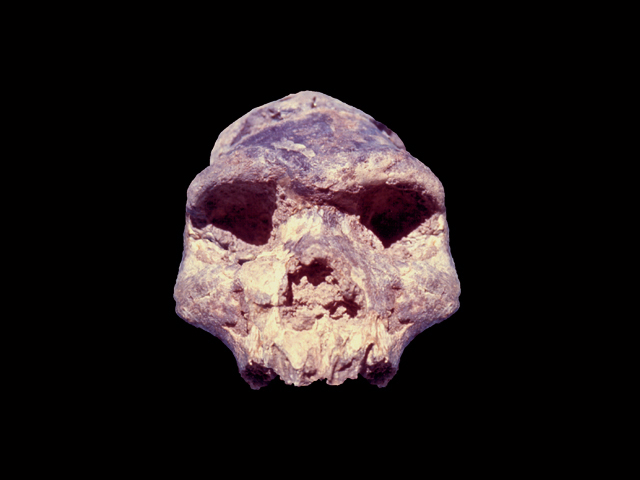 Ancestors of Us All: Recent Discoveries in Human Origins and Evolution
MARCH 2, 2001
Dr. John W. Kappelman
Professor of Anthropology
The University of Texas at Austin
What is the talk about?
The subject of human origins and evolution has witnessed a revolution during the past 30 years. In this lecture Dr. Kappelman will present some the high points of this revolution and will discuss how the recovery of new fossil specimens has changed our understanding of the timing of hominid origins and the sorts of selection pressures that drove the evolution of bipedalism. In addition, new observations about the genus Homo integrate data from body mass and brain size and together with the archaeological record suggest a long, distinctly non-modern phase in human evolution. The final topic of this lecture will include a discussion of the origin of modern humans, and how the combination of new specimens from the fossil record along with data from the molecular genetics of living and ancient humans offers new insights into our own origins.
About our presenter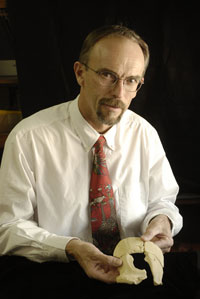 Dr. John W. Kappelman
John Kappelman is a professor of Anthropology at the University of Texas. He grew up on a family farm in southwestern Idaho and has been at UT Austin since 1988. Dr. Kappelman holds a B.S. degree in Geology and Geophysics from Yale, and an A.M. in Anthropology and Ph.D. in Anthropology and Earth and Planetary Sciences, both from Harvard. Dr. Kappelman conducts research in hominoid evolution and human origins and evolution, and his work combines both field and laboratory research. He currently has field projects in Ethiopia and Turkey, and has also worked in China, Nepal, Pakistan, Egypt, Tanzania, and even Montana. Dr. Kappelman teaches the introductory course in physical anthropology as well as upper division undergraduate and graduate courses in primate and human evolution, and has developed several computer-based learning applications including Virtual Laboratories for Physical Anthropology on CD ROM (Wadsworth Publishing Co.), Vexams® (an interactive multimedia examination program), and eSkeletons®, an internet site (www.eskeletons.org) for the study of human and primate skeletons. Dr. Kappelman's research has received support from the National Science Foundation, the National Geographic Society, and the L.S.B. Leakey Foundation. His wife Julia is a lecturer in Precolumbian Art History at UT Austin, and they are parents of two children. Dr. Kappelman is an avid flyfisher and bowhunter.
Presentations
TEK Correlations