104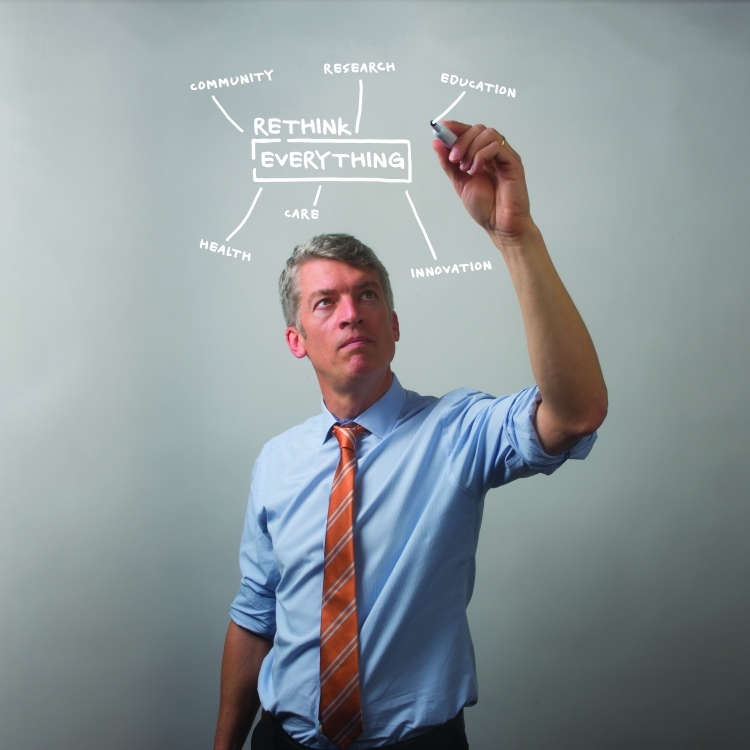 WEBCAST
Never Wait for a Doctor Again? Revolutionizing Health Care
DECEMBER 2, 2016
Dr. Clay Johnston
Dean
Dell Medical School
What is the talk about?
What does the future of health care look like? Will you screen yourself for disease with your smartphone? Never wait for a doctor? Wear a hospital gown that preserves your modesty? Hear how the new Dell Medical School at UT Austin Is working to make Austin a model healthy city.

Despite the billions of dollars spent on health care every year in the U.S., it is easier to reserve seats at a movie theater than to find a good doctor. How can we use technology to revitalize the health care system, so you can forego that trip to the doctor's office for a flu check-up or receive a reminder to take your medicine? Dean Johnston shares how the new Dell Medical School is working to enable a vital, inclusive health ecosystem that's focused on innovative training for the next generation of physicians and redesigning health care delivery so that it's focused on value and better health outcomes.
About our presenter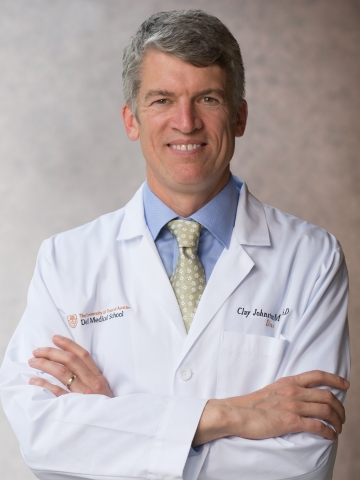 Dr. Clay Johnston
Dean Johnston is the inaugural dean of the Dell Medical School and Vice President for Medical Affairs at The University of Texas at Austin. Dr. Johnston previously served as associate vice chancellor for research at the University of California, San Francisco, where he directed the Clinical and Translational Science Institute and founded the UCSF Center for Healthcare Value. He is a graduate of Amherst College and Harvard Medical School and later received a PhD in epidemiology from the University of California, Berkeley. He is a neurologist specializing in stroke care and has authored more than 300 publications in scientific journals and won several awards for his research and teaching.