Talk Archives
108.1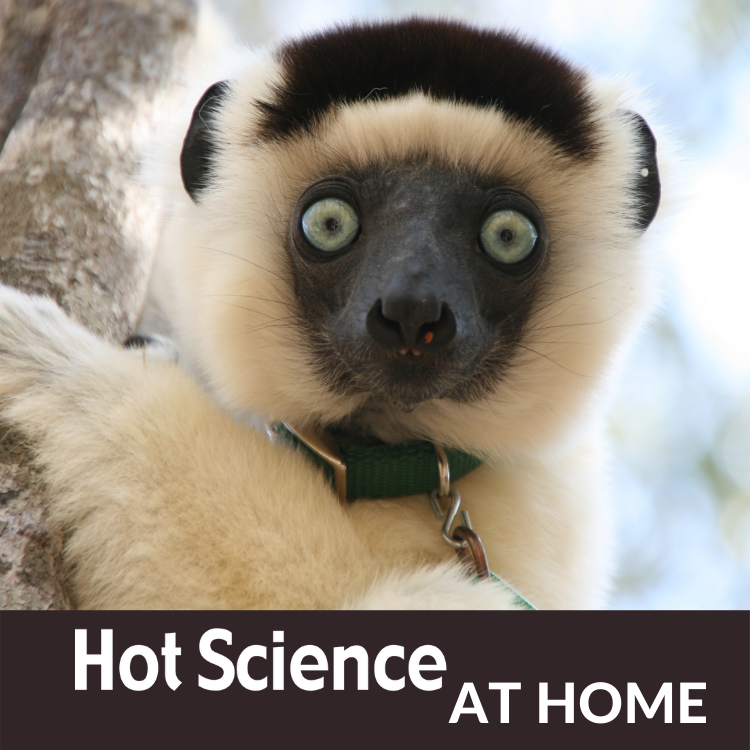 By Dr. Rebecca Lewis
Madagascar, off the coast of Africa, is the land of lemurs. It is home to over 100 lemur species, including the "sifaka". Sifaka are unusual primates with crazy-eyed stares, amazing leaping abilities, and societies where females are at the top of the hierarchy. Join Rebecca Lewis as she talks about the unique challenges of fieldwork in Madagascar and shares her research about lemurs. Register for the livestream today!
112.1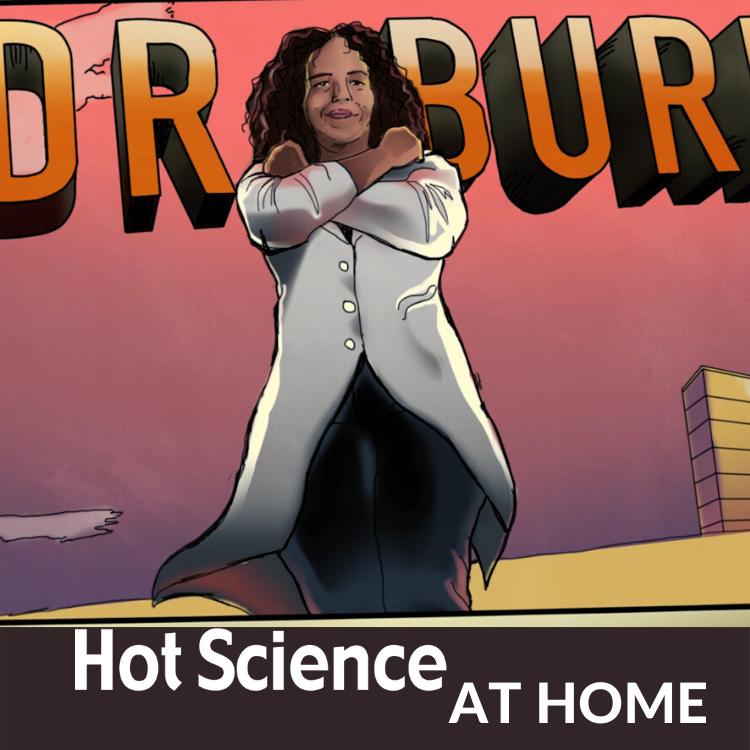 By Dr. Raychelle Burks
Discover how superheroes like the Avengers use science to keep villains in check and save the world. Enjoy the science and then participate in a live Q&A session with Dr. Burks.
115.1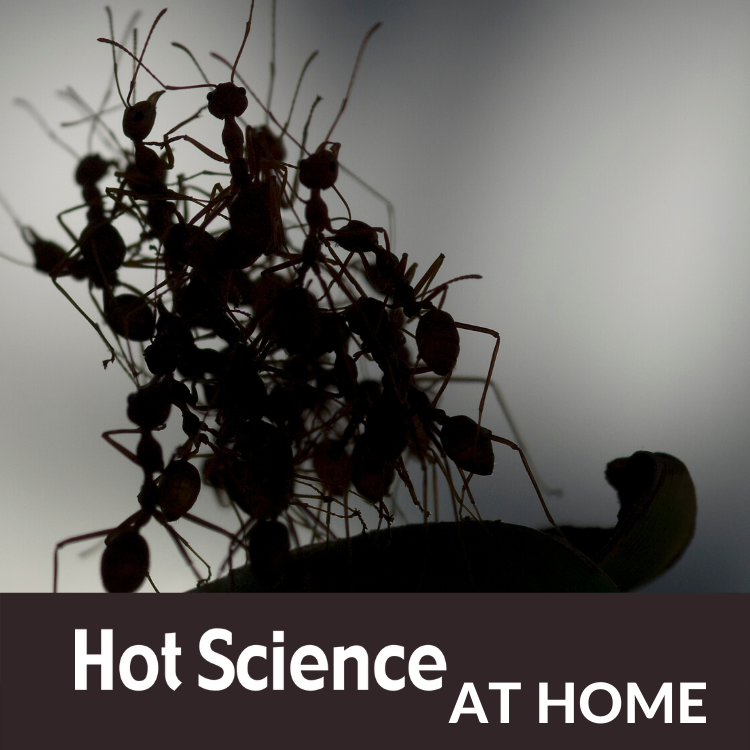 By Dr. Rob Plowes
Join us for a Hot Science - Cool Talks event from the comfort of your home with Dr. Rob Plowes! Enjoy the science and then participate in a live Q&A session with Dr. Plowes.
123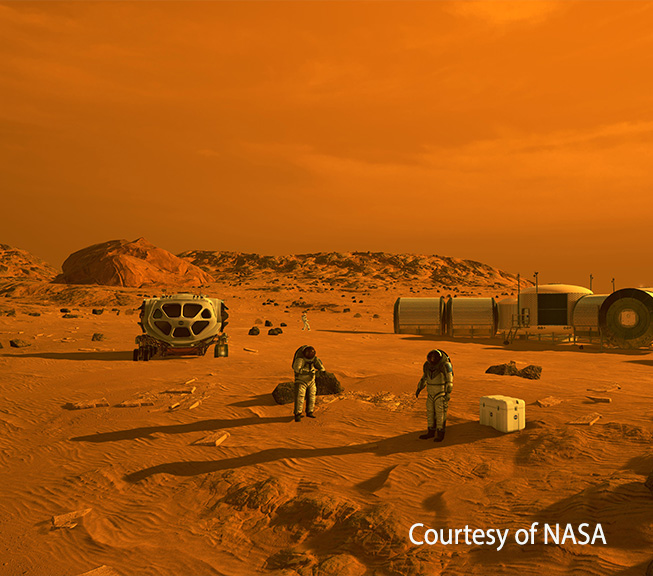 By Dr. Tim Goudge
What is involved in selecting the perfect landing place for NASA's Mars 2020 rover mission? What is involved in getting there? What will we find? Dr. Tim Goudge shares what makes the Jezero Crater such a perfect location, with its amazing geological formations. 
Webcast Podcast Presentation (PDF)
122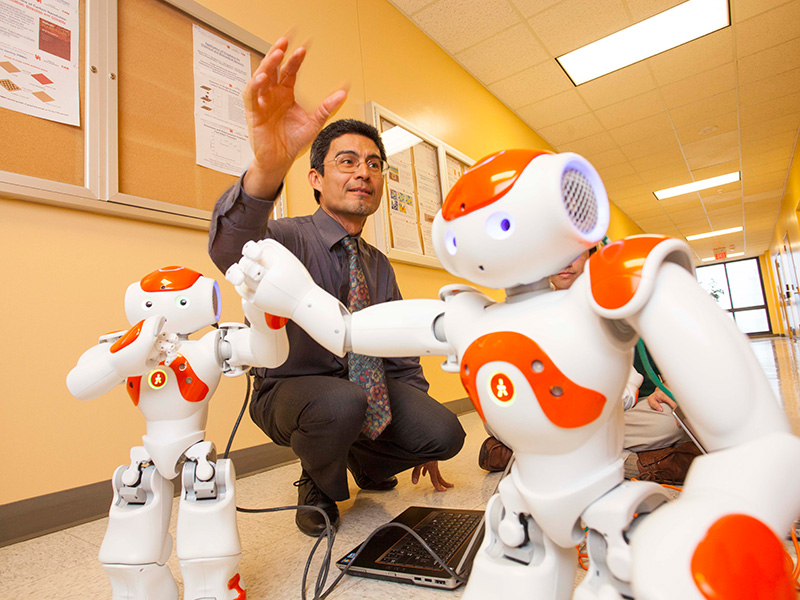 By Dr. Jose Contreras-Vidal
Can robots be controlled with only your mind? Dr. Contreras-Vidal shares his research in developing prosthetics and machine interfaces that can be completely controlled by a person's thoughts.
Webcast Podcast Presentation (PDF) Lesson Plans
121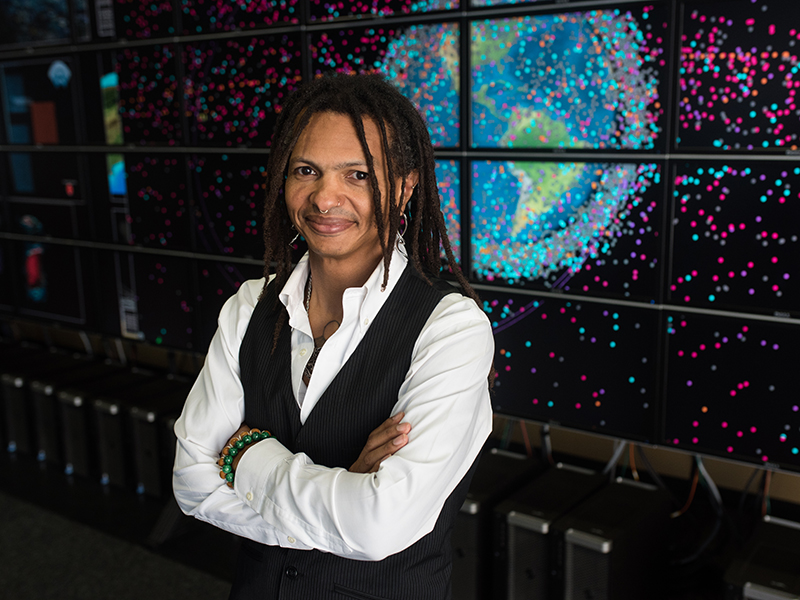 By Dr. Moriba Jah
Is it really true that there are over 20,000 junked satellites in outer space? What is their fate? Dr. Jah examines what we can do to make space safe, secure and sustainable in the long term.
Webcast Presentation (PDF) Lesson Plans
120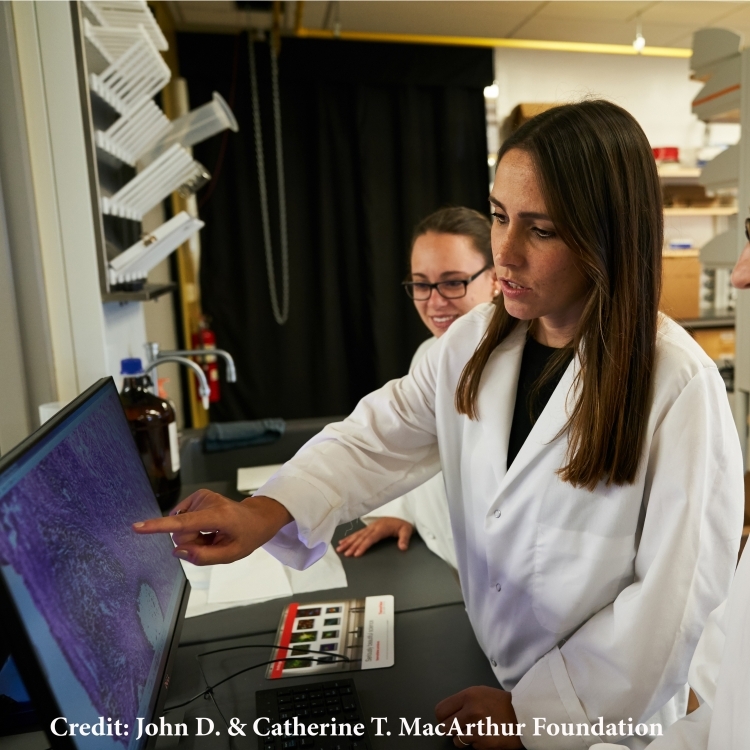 By Dr. Livia Eberlin
Dr. Eberlin shares her breakthroughs in developing and testing a new technology for quick and accurate cancer detection during surgery.
119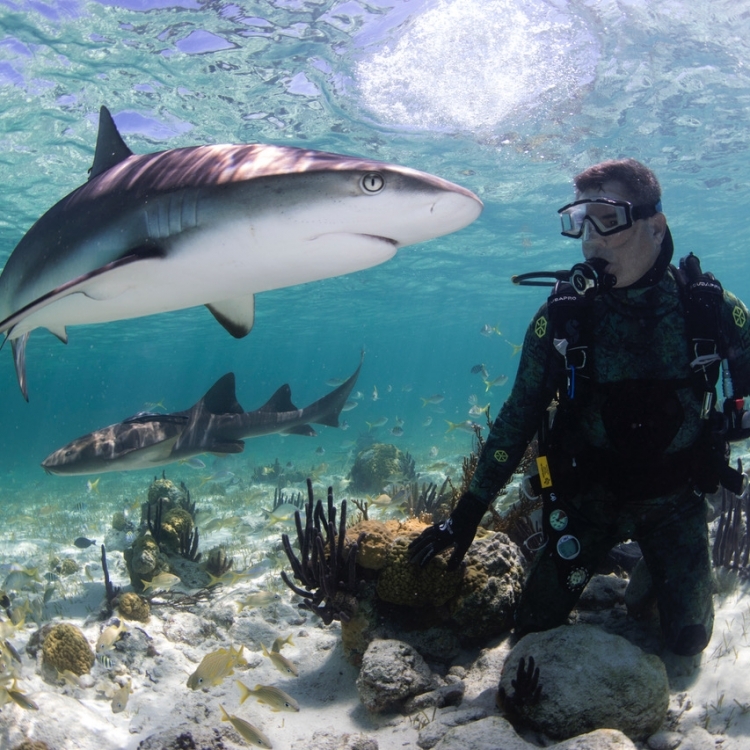 By Dr. Greg Stunz
"We have been hating sharks on general principles for centuries … now it is high time that they should pay up."  This was a 1928 invitation to harvest sharks in Scientific Monthly (now Science). This mentality has been accepted by generations of fishermen and fishery managers. However, modern science shows many of the world's shark stocks have decreased to unprecedented levels, placing ocean ecosystems in peril. Through his research and interactions with sharks, Dr. Stunz will share the history and current status of their declines, and their future along the northern Gulf of Mexico.
Webcast Podcast Presentation (PDF) Lesson Plans
118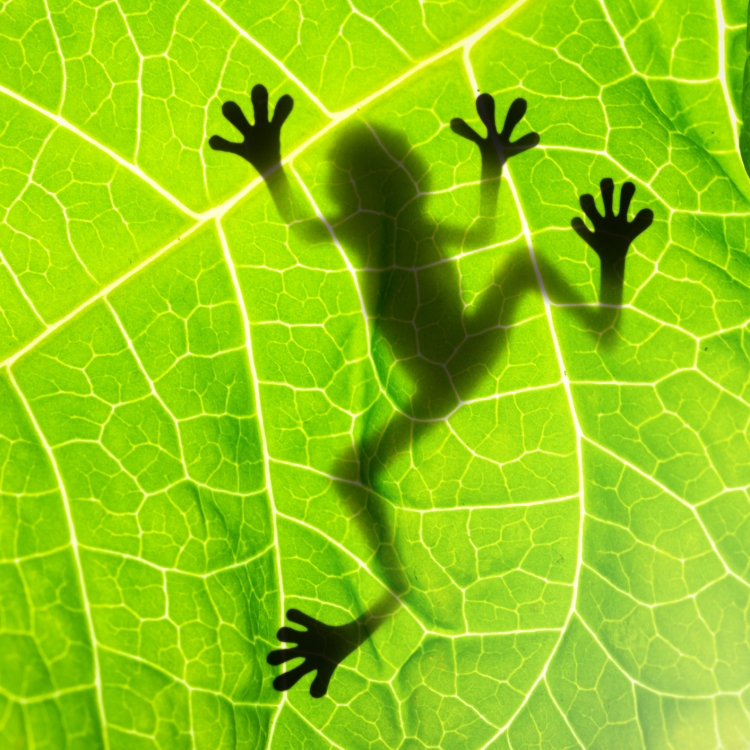 By Dr. Tyrone Hayes
56 years after the publication of Rachel Carson's groundbreaking book, "Silent Spring", we still face major impacts on our environment and our health from pesticides. Join us as one of the nation's leading experts on the effects of agricultural chemicals on hormones, Dr. Tyrone Hayes, shares his research and unique experience as an investigative scientist.
Webcast Podcast Lesson Plans
117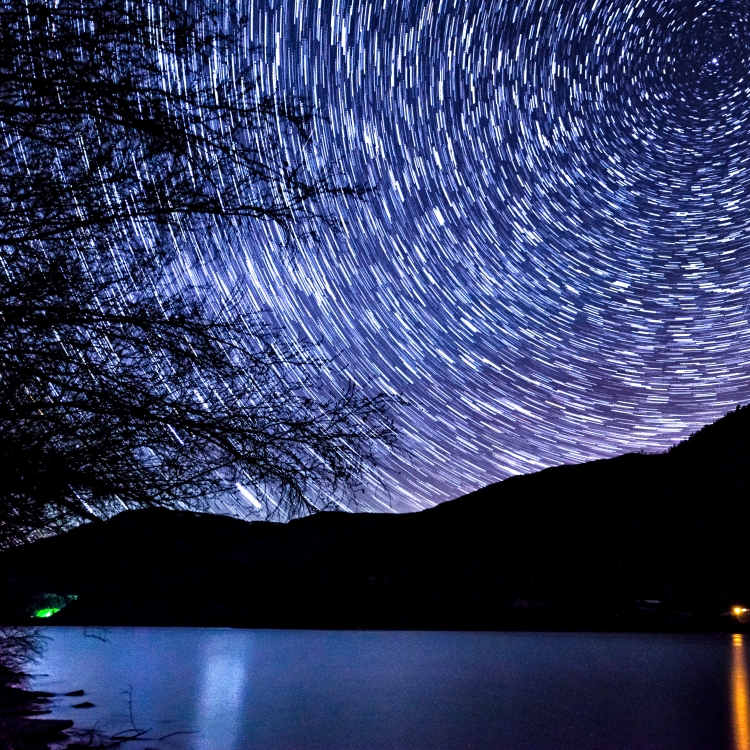 By Dr. Caitlin Casey
The cosmos is too vast for us to comprehend - from the backyard of our solar system, which spans hundreds of millions of miles, to the Milky Way galaxy, and beyond to the cavernous voids of deep space. Dr. Casey will share some of the remarkable recent strides in studying distant realms of the Universe, what implications this has for our cosmic origins, and what challenges lie ahead in solving its most elusive mysteries as well as the quest for life in the cosmos.
Webcast Podcast Presentation (PDF) Lesson Plans
---