Ivana Valdez
Biology Track, Class of 2019
Ivana came to UT as a neuroscience major. She joined the Freshman Research Initiative (FRI) under the Bioprospecting Lab under Dr. Christine Hawkes where she learned a lot about the ecology of fungus. Getting involved with fungal research and agricultural application got Ivana really interested in the environmental aspect of her science classes and led her to transfer into EVS at the end of her first year at UT.
Ivana knew she needed to join EVS as soon as she looked into the program. "I've always had a passion to help others–people and animals." She decided to join the Biology Track of EVS because of that passion and because of her interest in vegetation, taxonomy and organism interaction. She is passionate about investigating environmental changes over time– "climate change is impacting every aspect of our lives." She wants to learn about how these global changes will impact organisms and how she can protect these organisms.
At UT, Ivana has worked as a summer research intern for Dr. Hawkes, investigating fungal applications to plant drought management in Texas. She is involved in Resource Recovery, an organization that promotes a zero waste initiative– "90% landfill waste diversion by 2020." She works at the surplus store which promotes reuse economics and takes excess material from UT that would go to the landfill and instead resells and repurposes it. Last year, the program diverted 1500 tons of waste from the landfill. She is also a course assistant for biology through the TIP Scholars Program where she facilitates learning in Introduction to Biology II about ecology and environmental systems. She is a part of Break it Down Austin, an initiative to reuse packing peanuts. Her group collects packing peanuts from local businesses and resells them to other local businesses. Over the summer of 2017, Ivana traveled to Costa Rica on Dr. Ruth Buskirk's study abroad focusing on land use issues and resources. She gained invaluable experiences and learned a lot about the relationship between people and the environment and how to develop and promote a sustainable lifestyle.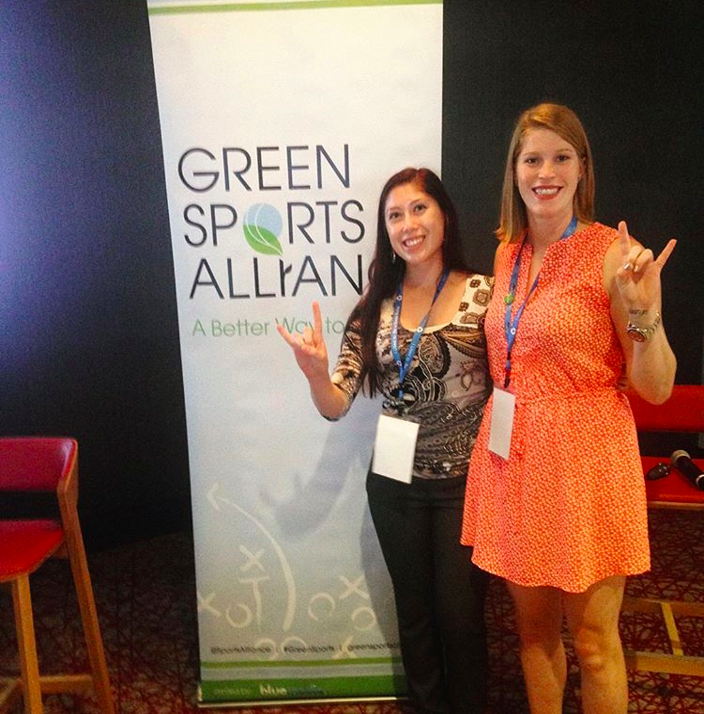 For her Capstone Research, Ivana wants to further investigate the relationship between fungi and sustainability. She wants to look into the development of "sustainable materials like biodegradable styrofoam through fungal mycelium." This concept could be implemented on a mass production scale to promote corporate responsibility in sustainability. She wants to help large corporations better understand waste diversion and help them to develop their own sustainable materials, specifically with their packaging.
To Ivana, EVS "is a magical place." With staff and faculty who really care, EVS sets up its students to succeed. "Belonging to a community that gives so many resources to its students, from very accredited scientists who have really set the standard in their respective fields, has been magical." Ivana emphasizes that the amount of attention that EVS students get compared to other similar science majors has really made this such a great experience for her that she is very thankful for. The intimacy of the program helps to get students excited about what they are learning about.
After she graduates, Ivana wants to work with corporations and help minimize waste on a broad scale. She would like to be a lab technician for the synthesis of sustainable materials for mycelium and make different products across industries that could all promote waste minimization. "Companies like Dell or NASCAR need people with a sustainable mindset" and Ivana hopes to become a leader for a corporation like those so that she can make the biggest impact.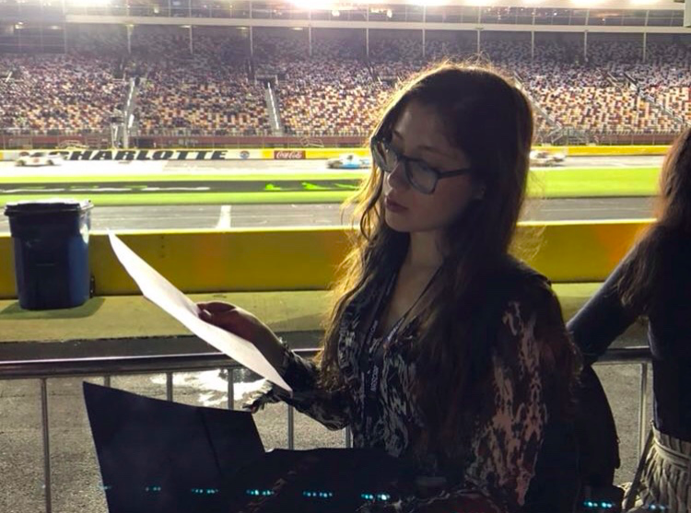 ---
Interested in becoming part of the EVS cohort? Students not yet enrolled at UT should apply for admission to EVS when they apply to UT. Applications for EVS admission from current UT students are accepted each spring for the following fall. For more information on the EVS Program, please take a look at our frequently asked questions page or just browse this site.