David Comer
Biology Track, Class of 2016
"In elementary school, I would go down to the Barton Creek Greenbelt nearly every day. Austin has doubled in population in my lifetime and I saw that development change the creek in front of my eyes." This experience was part of what got David interested in environmental science.
"The early field experiences in EVS pushed me into research." In Dr. Jay Banner's lab, David discovered one of the oldest known cave formations in central Texas, a flowstone that may be useful for interpreting past climate. As a junior, he led a team of aerospace engineering majors to design a cube satellite mission to study the origins and composition of one of Mar's moons. He is now working in the lab of Dr. Ginny Catania, using thermal imagery to study the role of warm-water upwellings in glacial retreat.
"UT has also challenged me with many opportunities to lead and build programs." David has been the president of the Texas Student Chapter of the American Academy of Environmental Engineers and Scientists, the Under-Secretary-General of Crisis for Central Texas Model United Nations and has served as the Chair of the University's Green Fee Committee. "I find satisfaction by being involved – organizing, planning and seeing an idea come to fruition. I've always asked how I can make something better or how to do something new."
David was awarded an EVS Capstone Research Experience Scholarship in 2016, recognized as a College Scholar in the College of Natural Sciences in 2014 and 2015, was the winner of NASA/JPL's 2014 Space Mission Design Contest at the University of Texas and was a recipient of a Green Fee grant to study water use at the UT MicroFarm in 2013.
After graduating, David went on to pursue research in space-based observational science as a Team Lead at the DEVELOP Program at NASA Jet Propulsion Laboratory . "The intersection of science and engineering gives us a new perspective on the Earth. When we see our planet from space, we are faced with the reality of our isolation and the scale of our impacts. I think it's a great tool for helping us teach sustainability. I can't see the end of the possibilities for this research and that really excites me."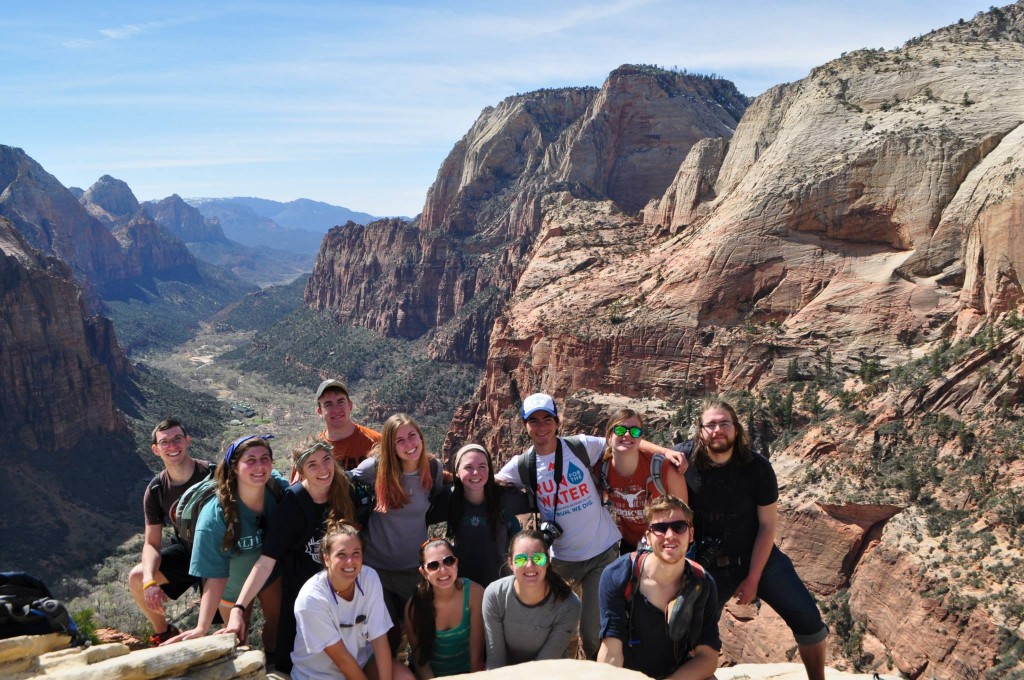 ---
Interested in becoming part of the EVS cohort? Students not yet enrolled at UT should apply for admission to EVS when they apply to UT. Applications for EVS admission from current UT students are accepted each spring for the following fall. For more information on the EVS Program, please take a look at our frequently asked questions page or just browse this site.