Networking Opportunities
EVS promotes success for its students by regularly providing them with opportunities to meet and network with area professionals. Since EVS maintains a small, selective cohort, the quality of these opportunities remains high.
Special Events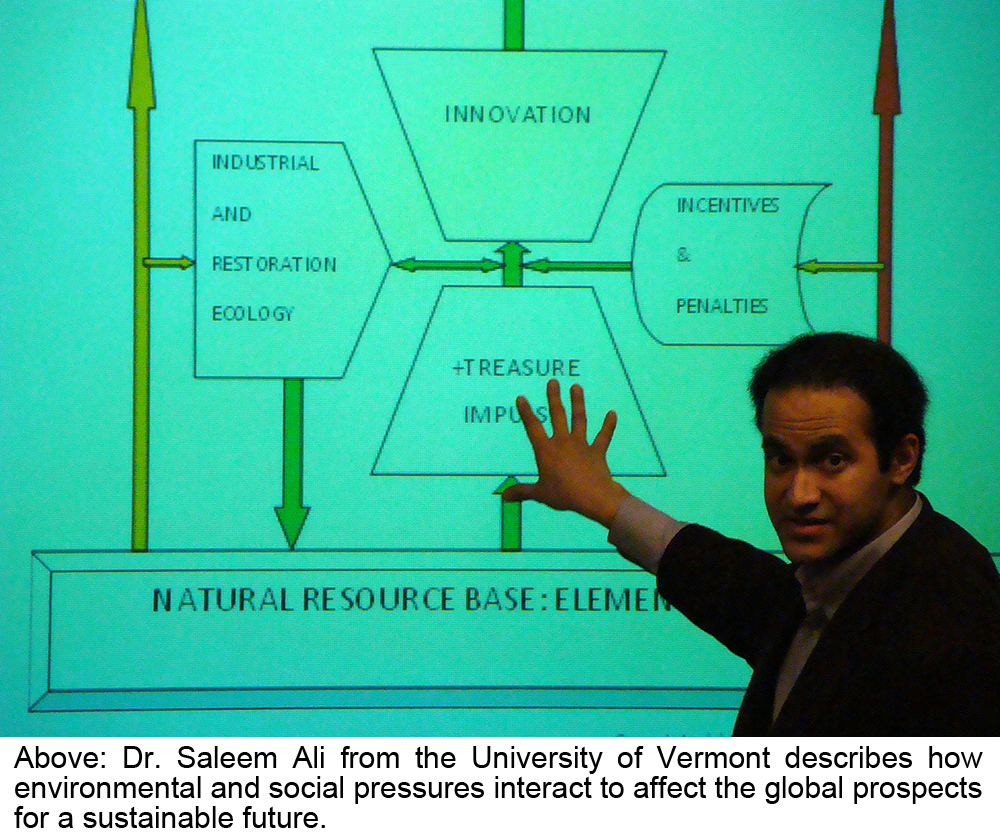 EVS regularly hosts professional mixers for its students, at which students can mingle with area scientists and consultants, hearing about potential career paths, learning about the environmental science community in Austin, and making connections wtih prospective employers and mentors. Students have the opportunity to meet with EVS supporters like EVS's first Research Scholarship Fundraiser at the Texas Memorial Museum. EVS also brings in guests to speak with EVS students about everything from environmental consulting with guest Pete Regan, former chairman of Environmental Resources Management, to environmental behavior and poverty alleviation with guest Dr. Saleem Ali, author of Treasures of the Earth: Need, Green, and a Sustainable Future.
Conference and Meeting Access
The City of Austin is regularly home to conferences on environmental issues and meetings of preeminent envionmental organizations (such as the US Business Council on Sustainable Development). As area students, those in the EVS program are often the recipient of free or discounted admission to conferences and meetings such as these. Not only does this access give students the opportunity to broaden their professional perspective, but it also helps them connect with professionals who will help them build and shape their careers.
American Academy of Environmental Engineers and Scientists, Student Chapter
UT Austin is home to the first student chapter of the American Academy of Environmental Engineers and Scientists (AAEES) since it began admitting environmental scientists to its ranks. Led by EVS students, the AAEES Student Chapter brings guest speakers to campus to help introduce students to the variety of ways in which environmental scientists can make a difference in the world. They also assist with other EVS networking events, and have access to unique volunteering opportunities at local conferences.