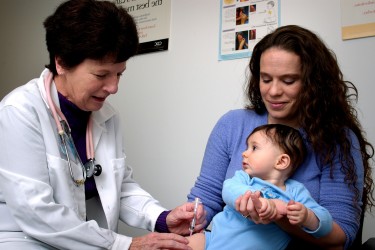 When: Friday October 24th, 2014 1-4 PM
Where: Legislative Assembly Room, UT Student Activities Center (SAC 2.302)
Who: UT Faculty Researchers, and students with interests in these topics.
Purpose: A unique chance to meet other UT researchers, initiate interdisciplinary collaborations, discuss educational and funding opportunities, and promote UT resources in advance of the new Dell Medical School.
Rationale: Environmental science and public health are closely linked subjects. Understanding the processes that link phenomena such as sources of and dissemination mechanisms for contaminants in the environment, climate change impacts on public health, and environmental toxicology is inherently interdisciplinary, yet traditional university structures typically relegate education and research on environmental science and public health to different disciplinary departments or colleges. Through this approach, for example, environmental monitoring and modeling may lead to improved understanding of climate and urbanization impacts and to predictive tools for tracing the movement of toxins such as heavy metals and endocrine disrupting compounds in the environment. The synergy is particularly heightened in Texas, where 21st century projections indicate increasing water scarcity, rapid urbanization, and a doubling of population by 2065.
Agenda and Presentations
1:00-1:10 pm

Welcome and Introduction

Jay Banner – Environmental Science Institute & Jackson School of Geosciences

1:10-2:10 pm

Speakers Round 1

Rich Corsi – Civil, Architectural and Environmental Engineering

Zong-Liang Yang – Jackson School of Geosciences

Kelly Haragan – School of Law

Abi Oluyomi – Hexagon Consulting and Services & UT School of Public Health

Jane Cohen – School of Law

Philip Huang – Austin/Travis County Health and Human Services Department

2:10-2:20 pm

Break

2:20-3:20 pm

Speakers Round 2

Barbara Mahler – US Geological Survey (title slide only)

David Adelman – School of Law (no slides used)

Peter Thomas – Marine Science Institute

Som Mukhopadhyay – College of Pharmacy (title slide only)

Andrea Gore –  College of Pharmacy

Kerry Kinney –  Civil, Architectural and Environmental Engineering

3:20-4:00 pm

Facilitated Discussion

Led by Drs. Andrea Gore and Kerry Kinney