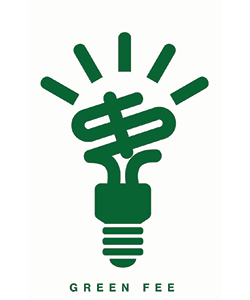 What it is: UT-Austin's Green Fee funds projects that advance sustainability on campus. Starting in Fall 2011, each semester's student fees include a $5 Green Fee. UT's Office of Sustainability facilitates a Green Fee Committee that oversees how the funds are used. The video essays here portray the range of Green Fee projects funded for 2011-2012.
History: The idea for a Green Fee at UT-Austin was started by UT-Austin students in 2009 who advocated for House Bill 3353 in the 81st session of the Texas Legislature. It was then passed by UT-Austin Student Government in the same year and put to referendum for student vote in 2010. The referendum passed with 71% approval.
| | | |
| --- | --- | --- |
| Increased Bike Parking | Organic Micro Farm | Organic Fertilizer |
| Water Fountain Re-fit | Green Dining at LBJ | Solar PV on Campus |
| UT Tree Nursery | Sustainable Landscape | PCL Recycles |

How to get involved: For more info on green fee projects, including summaries of each proposal for funding and how to get involved, click here.
This site is supported by a Green Fee grant to the Environmental Science Institute (PI: Dr. Eric W. James, Principal Investigator; Brandon Wallace, Videographer)
Didn't find what you were looking for? Click here for a list of all sustainability-related articles on the ESI website, or visit the university's sustainability portal to search a comprehensive database of sustainability-related efforts at UT.