The Environmental Science Institute, with support from the Texas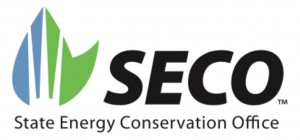 (SECO), joined with the Campus Environmental Center and other UT faculty, staff and students, to develop and implement a series of energy conservation and sustainable energy projects around UT.  As part of this effort, ESI coordinated a series of outreach projects on the UT campus designed to promote conservation, including the publication of a Green Computing Guide.
ESI has also collected a comprehensive list of online resources for those interested in learning more about energy issues and conservation.
For more information on Campus Greenlight resources and materials, please feel free to contact the ESI office at esi@esi.utexas.edu.