Tre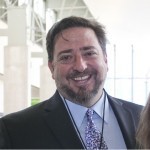 vor Hance – Laurel Mountain Elementary, Round Rock ISD
Trevor is a 5th-grade science teacher and outdoor learning specialist at Laurel Mountain Elementary where he manages the school's state and federally certified Outdoor Learning Preserve that adjoins the Travis County Balcones Canyonlands Preserve. The Preserve includes student developed and maintained habitats such as a rainwater collection pond system that mirrors the Highland Lakes System in Central Texas, a restored grassland/wildflower prairie, a butterfly habitat, and a densely wooded area that has been home to at least one endangered Golden Cheeked Warbler per year since the Preserve was created. In addition to their design and maintenance work, Trevor's students collect and analyze data pertaining to the wildlife in the Preserve through field work and a series of wildlife cameras. Trevor's innovative application of proven educational methodology incorporates place-based, project-based and service learning. This results in a "school without walls," where public school students are afforded a truly unique opportunity to wonder about the world. Students follow through on their questions by designing and conducting restoration projects and extended scientific field studies that connect their interests to the required state standards. This is Trevor's fourth year in the Scientist in Residence Program.
Kristy Kessler – Blackland Prairie Elementary, Round Rock ISD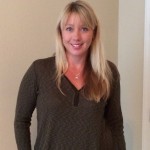 Kristy Kessler has been teaching since 1996, almost entirely in 5th grade. For the past 12 years, she has taught math and science only. She earned her National Board Certification in 2012.  Kristy is interested in the Scientist in Residence Program for many reasons. She loves teaching science and think it is extremely important to expose students to real-world science careers and fields. She also believes that, as a teacher, it is her duty to evolve, learn, and grow so she can be the most effective teacher she can be. This program allows an amazing opportunity to do all of those things. She is very excited to be part of it and looks forward to the collaboration! Kristy has four children ranging in age from 5-11.  They are an active family and they enjoy hiking, camping, and being outdoors. The kids all play soccer so that consumes a lot of their time. Kristy is also an avid reader and loves movies and tv shows. This is Kristy's third year in the Scientist in Residence Program.
Teresa Ole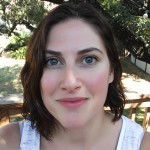 niczak – Anderson High School, Austin ISD
Teresa teaches Biology to 9th, 11th and 12th graders at Anderson High School. The 11th and 12th-grade classes are part of the International baccalaureate (IB) program. Teresa is looking forward to introducing her students to scientists working in the field so that they can learn about these scientists' research methods. She hopes that by providing these opportunities they will be better equipped to explore their own scientific research and have a better understanding of what real science and scientists look like. This is Teresa's second year in the Scientist in Residence Program.
Cynthia Whitney – Burnet Middle School, Austin ISD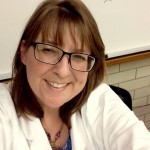 Cynthia is a 6th Grade Science Teacher and Professional Learning Community Leader. She is interested in participating in the Science in Residence program because her primary goal as a teacher is to instill her students with the dream of going to college. She believes that the Scientist in Residence program is a step in the right direction to help her students realize that college is within their grasp. The benefit to having a graduate student in the classroom will not only help her look at her curriculum in a different way with a fresh perspective but will also bring the spark of 'wonder' back to learning that she feels many of her students have lost. Cynthia has a B.A. in Anthropology (emphasis on Archaeology) with a minor in Geology from the University of North Carolina at Chapel Hill. She completed her M.A. in STEM Education at the UT-Austin. Cynthia is married with two children who are 11 and 13 years old. She also has two sweet cats named Buttercup and Spider. This is Cynthia's second year in the Scientist in Residence Program.
Samuel Camarillo – Aust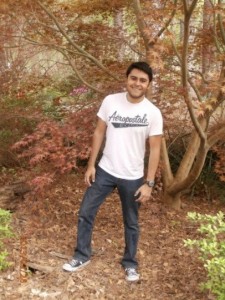 in Achieve Public Schools, Austin
Samuel is an 8th grade STEM teacher at Austin Achieve Public Schools. He has a B.S. in Biology from the University of Texas- Brownsville and a Master's of Science from Stephen F. Austin State University. Prior to teaching, Samuel worked as a dendrology teaching assistant, marine biology research assistant, and conservation education program mentor. In terms of teaching, Samuel has experience in conservation science, engineering, robotics, architecture, and an assortment of fields in science.  To him, the Scientist in Residence program is the perfect way to expose his scholars to professionals in STEM fields. Additionally, having a fellow scientist in the class can further enhance the practicality and fun of the STEM class in a way that Samuel can't imagine he'd be able to do alone. In his spare time, Samuel enjoys outdoor excursions, tabletop games, and watching cartoons.
  Aron Hill – Kipp Austin Collegiate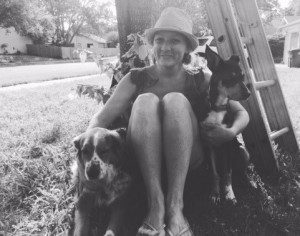 Aron is an 11th and 12th grade AP Biology Teacher as well as the Science Department Leader at KIPP Austin Collegiate. She is in her third year of teaching. At Texas State University, Aron earned her Bachelors of Science in Nutrition and Dietetics, worked in the Horticulture greenhouse and served as an Anatomy & Physiology TA. Outside of the classroom, Aron can usually be found playing with her two pups, Loki and Shoba, or enjoying Austin's exceptional foodie culture with her husband Travis. She is pretty sure that the Texas coast is one of the best places on Earth and hopes to live there or the mountains of Colorado when she is an old lady. Aron's educational philosophy is best summarized by a paraphrasing of  Mr. Neil deGrasse Tyson, "Know more than you did yesterday, work to lessen the suffering of others".
Colleen Heneg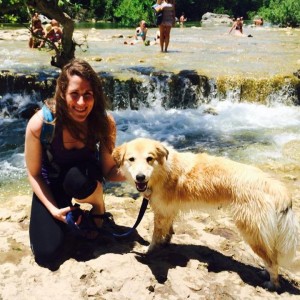 an – Kipp Austin Collegiate
Colleen grew up in Arlington Heights, Illinois, which is a suburb outside of Chicago. She received her B.A. in Environmental Studies from Denison University. During her time in college, Colleen studied abroad in Ecuador and the Galapagos Islands for four months, where she did research on the ecology and evolution of the islands and the environmental conflicts occurring there. After graduating from Denison, Colleen joined Teach for America and was placed in the Mississippi Delta Corps. She taught Environmental Science, Biology, Pre-AP Biology, and Zoology for 10th-12th-grade students at Blytheville High School in Blytheville, Arkansas, for three years. Last year, Colleen moved to Austin to begin teaching AP Environmental Science and coaching the J.V. Boys Soccer team at KIPP Austin Collegiate High School. She is interested in the SciRes program because she is passionate about bringing real-world science into the classroom. She also hopes to inspire her students to pursue science as a career. Exposing students to professional scientists is a highly influential step towards reaching that goal! She is also excited about growing her own content knowledge in Environmental Science from an expert in the field. In her free time, Colleen enjoys hiking, traveling, swimming, playing soccer, doing yoga, gardening, and going to the dog park with her two dogs.
Matt Stricklen – Akins High School, Austin ISD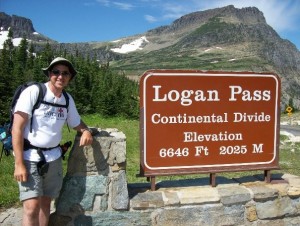 Matt teaches the capstone courses in Earth and Space Science, including the dual enrollment course- OnRamps: Earth, Wind, and Fire: Introduction to Geoscience. Matt grew up in West Texas and is a proud Texas Tech Alum who also recently finished a Master's Degree in Secondary education at Texas State University, This is Matt's fourth year of teaching in his own South Austin neighborhood, where he is committed to seeing students continue to build on great gains being seen in this community. Matt is interested in the Scientist in Residence Program as one more opportunity to connect classroom explorations of science to the human beings who do science. In his free time, Matt enjoys hiking, fishing, canoeing, cycling, and the occasional marathon session of Minecraft.
Eddie Bo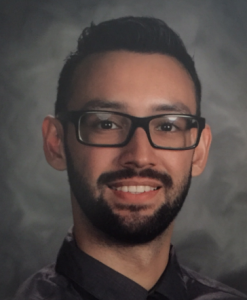 ne-Diaz – Webb Middle School, Austin ISD
Eddie is a 6th Grade Science Teacher and Lead Coach of the Robotics team. He has a B.S. in Industrial Microbiology from the University of Puerto Rico, Mayagüez Campus and is proudly living his third year as a teacher. He is working with his Science Team and various members of Webb ECP Academy to further enrich his schools' science programs and community involvement through outreach opportunities like Scientists in Residence. As an extension
of this magnificent program, he will be hosting the UTeach Outreach Club to provide students additional contact with STEAM. All in all, Eddie wishes to expose his students to diverse scientific pathways they could possibly pursue in their futures.
Kermit O – Mendez Middle School, Austin ISD
Kermit has been involved in education for over a decade, as a mentor, coach, tutor, and currently as a 6th Grade Science Teacher at Mendez Middle School. Ever since he was a student himself growing up in Philadelphia, he had an orientation towards justice, towards what was "right" or "fair". He never accepted the old adage "life is unfair", not uncritically. Because why can't it be fair? Fairness to Kermit means equity, not equality, providing all students with what research and praxis point to as best serving their needs. His approach to teaching centers on culturally relevant pedagogy — a focus on academic excellence, cultural competence, and sociopolitical awareness — and how to integrate these practices with the Next Generation Science Standards and 21st Century Skills. He views science education as a form of currency and seeks to build interest in and access to science particularly amongst marginalized populations, as a means of helping to cultivate a more equitable future. For similar reasons, he is also committed to integrating technology into the science curriculum, to provide students with access to the broader world as digital citizens, and to grant them opportunities to continue learning outside the classroom. Kermit is interested in the Scientist in Residence program as a way of extending student learning beyond the standards, to connect them with the real world study and practice of science, and to continue his own growth as an educator. When he's not teaching, he's probably thinking, reading, or otherwise learning more about teaching — too much chiding from loved ones about work-life balance. To that end, he's also writing a science-fantasy novel, sighing at the tennis racket in the closet, consuming issues of Saga and episodes of Steven Universe, and striving to live a more fulfilled life with family and friends.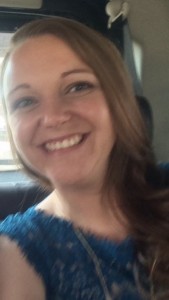 Michelle Campo – Sims Elementary School, Austin ISD
Michelle Campo graduated from the University of Missouri-Columbia with a BS in Secondary Education. I moved to Austin 6 years ago and attended Huston-Tillotson University where I acquired my TX teaching certifications in EC-6, ESL, and SPED. This is my 5th year teaching 5th grade Math and Science at Sims Elementary.  I'm interested in the SciRes program because I absolutely love teaching science. My students have a passion and interest in learning about science and I want to give them the best possible experience now, so they continue being scientists in the future. When I'm not teaching, I love spending time with my husband, Charlie, our lab/basset hound mix Bear, and our kitty Bubs. I really enjoy crafting and knitting, so I have a slight Hobby Lobby addiction. We live in Cedar Park and love going to the dog park and trying new restaurants.
Leah Allen – Bedichek Middle School, Austin ISD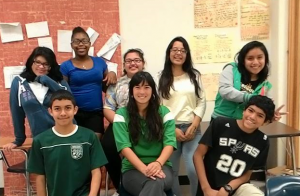 Leah was born in Malaysia, lived in Algeria for several years, and moved to Austin, Texas and have been here ever since.  I've been teaching 7th-grade mathematics at Bedichek Middle School (the school where Dazed and Confused was filmed) for the past 6 years.  I'm interested in the SciRes program because my students do not get as many opportunities to see math in a positive light and how it's used in the real world.  I feel they need to be encouraged to enjoy math to pursue higher levels of math to hopefully college degrees in math-related fields.  When I'm not teaching, I'm traveling to different countries around the world (my life goal is all 7 continents).
Deena Telley – Austin Hig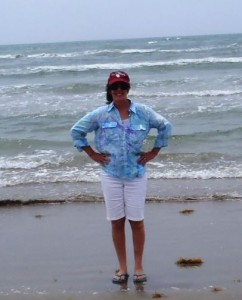 h School
Deena teaches AP Environmental Science and Chemistry at the oldest public high school west of the Mississippi in downtown Austin Texas on the shores of Ladybird Lake. She has been teaching at Austin High for 18 years with the first 14 years also as the Varsity girls soccer coach.  Born in Tripoli Libya she moved to Oklahoma at 11 where she attended high school and college.  She has a B.S. in Microbiology from the University of Oklahoma.  Prior to teaching, Deena worked as a microbiologist for a biomedical research lab and as a chemist for a chlorine dioxide production company.  She is looking forward to collaborating with the SciRes fellow and knows it will bring an added dimension to the class and enrich the students' experience.  By showing the real world applications of what they learn in class, as presented by a UT scientist, she hopes students will have a deeper understanding of the concept of sustainability. She believes "making memories" is key to learning especially science which can be a challenge to some.  It's important for her students to be outside interacting with the environment (not just talking about it) and hearing the stories of those who are working to improve the future for humans and the environment.  Away from the classroom Deena enjoys gardening, hiking, watching Formula 1 racing, and rugby.