Explore more about ecosystems and groundwater: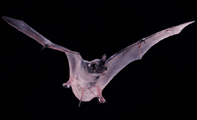 Groundwater ecosystems, including aquifers, caves and surface ecosystems, provide important services in the environment.
Learn about the varieties of cave and aquatic organisms found in groundwater ecosystems.
Discover some of the most common groundwater contaminants and their impact on ecosystems.
---


Through UT's former UTOPIA program, ESI developed this groundwater resource. We hope you find it useful!