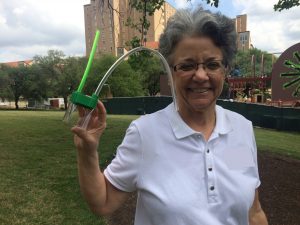 As part of its mission to advance the understanding of the environment and sustainability, ESI hosts professional development workshops for K-12 teachers and educators. The workshops allow teachers to earn CPE (Continuing Professional Education) credit through The University of Texas at Austin (an approved TEA provider). Some of our regular professional development workshops include:
Ants at Brackenridge Field Lab
Citizen Science
Climate Science, Sustainability & Energy
Edwards Aquifer Field Trips
Evolution
Geographic Information (GIS)
Inner Space Cavern Field Trip
Sedimentary Materials
Wildflower Center
As workshops are scheduled, registration will be posted on this page. For additional information about professional development workshops, contact us at outreach@esi.utexas.edu.